Easy in Use
Easy in use – why is that important?
You have surely seen other websites proposing online dating with East-European brides. But the majority of them don't seem to be simple enough. You would surf around the websites for ages to find where you could put your profile information. So, we decided to dedicate our time and mind power to creating absolutely new product for your comfortable use.
That's why we refused to copy other websites and services and created our own design of every single block in your profile. Let's have a look.
Easy understanding – find your way around
While testing first versions of the service, we understood that too much text isn't always good. Lot's of issues around the profiles are shown with simple and easy understandable icons and graphics. Sound settings, profile links, social networking – everything is created for comfort and quick using.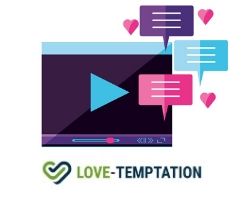 Here are the choices that our members like the most:
Easy search in a big database of Ukrainian and Russian prospective wives. Just type in some criteria in order to get needed profiles.
Lots of pictures in profiles. We ask all our new girls to upload as many photos as they can. It helps to follow the main aim of the service – get acquainted with beautiful ladies.
Well-built usability. We work every day to make the service better. Major innovations are presented monthly.
Chat with settings. You are able to organize your own settings for a chat with every girl, it's easy and quick.
Integrated services. Send presents and voice messages, congratulate with birthdays and take part in contests – everything is made for you.
Informative profiles. We try to provide as much information about every new girl as possible. It means that only by looking at profile details you can understand major things.
Though, it's always personal to look for a bride. Make sure you know what you really want. Whenever you bump into difficulties with using the website, you just send the message to technical support. We'll deal with it in the shortest period of time.
Simple website – happy members
You won't waste time for difficult interfaces and long application forms. Love-Temptation is all about getting to know beautiful Slavic girls and make relations with them. Our main goal is to provide safe and comfortable service for men around the world and for girls from East-European countries. And we achieved the goal, according to our clients' reviews.
Any questions about the functions of our website? Go straight on to support section and make it clear right now.